About The Green Initiative Fund (TGIF)
Background on TGIF
MISSION: The Green Initiative Fund (TGIF) promotes sustainable development by providing necessary funding to the UC Davis community. TGIF involves and educates students of all backgrounds by empowering them to develop, propose, and enact sustainable projects on campus.
The Green Initiative Fund, a campus program hosted by UC Davis Sustainability and supported by student fees, offers students the opportunity to develop and launch innovative sustainability projects on campus, and to have a greater impact on sustainability within the UC Davis campus and the immediate region. The Fund has typically awarded between $100,000 and $200,000 each academic year to projects that positively impact students through increasing educational opportunities, promoting environmental awareness, engaging in sustainability research, advocating for climate and environmental justice, reducing greenhouse gas emissions, increasing energy and water efficiency, limiting the amount of waste created on campus, and encouraging healthier, more planet-friendly lifestyles.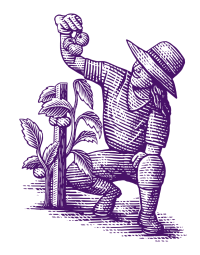 An undergraduate student fee funds TGIF ($3.00 per quarter, beginning in fall 2016). Twenty-five percent returns to student aid. Student leaders created a successful campus campaign and the student body approved the fee referendum during the February 2016 elections. It received final approval by the Chancellor and UC Regents during summer 2016.
The Green Initiative Fund is hosted by UC Davis Sustainability within Finance, Operations, and Administration (FOA) in recognition of the office's central role in campus operations, academic projects, planning, design, and policy. TGIF outreach, proposal coordination, and grant management are managed by a staff member, paid 50% by TGIF funds. The Committee and the Grant Manager regularly report to the ASUCD Senate and COSAF.
TGIF funds are available to UC Davis students, faculty, and staff. Undergraduate students are encouraged to submit proposals. Staff, faculty, and graduate students may also submit proposals. To be considered, proposals must articulate the undergraduate student's role in the project proposed for funding. Priority is currently given to projects that involve undergraduates and that are located on the central UC Davis campus. Projects awarded in 2017-18 involved students from 19 different majors.
Grant proposals are currently accepted three times a year. The proposals are evaluated by an annually appointed Grants Committee that includes students, faculty, and staff (students hold a majority).
About TGIF and Future Careers
Scientists, engineers, social scientists, and non-profit organizations need money to support their work, and they often seek grant funding for that purpose. TGIF offers students an opportunity to begin learning the skills to develop and write grants while enrolled. Students who serve on the TGIF Committee gain valuable experience evaluating grant proposals, managing an approximately $200,000 fund, and serving on a committee with a formal voting process.
Students who graduate with grant writing and/or management experience are better positioned for graduate school and for future grant-intensive research and/or academic careers; as well as careers as Program Officers or Analysts at state agencies, in private consulting firms, at federal agencies such as the National Science Foundation (NSF) and the National Institutes for Health (NIH), and at private foundations such as Moore, Hewlett, or Gates.
About sustainability at UC Davis
UC Davis is ranked the greenest university in the country and the fourth greenest in the world in the 2020 UI GreenMetric World University Rankings. The campus has the largest university solar power plant in the country, the first-ever LEED Platinum certified brewery/winery/food processing facility, a 100% student-driven bus fleet and robust biking community, and our faculty inspired the launch of the UC Million LED Challenge. Visit our website and read more about our sustainability achievements. 
TGIF on Other UC Campuses
You can also visit the sites of our sister campuses: