The Green Roof Demonstration is out on display!
The design serves as a model for future green roof projects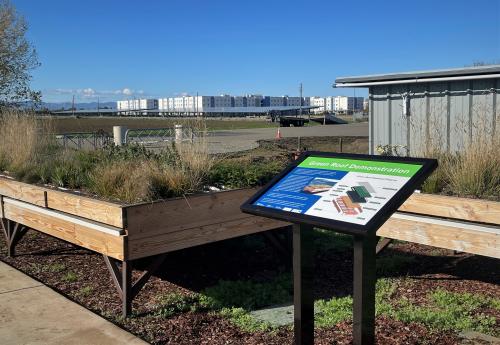 The TGIF funded project contributes to a sustainable future  
The ultimate goal of this project is to contribute to the development of an industry-wide standard for green roof irrigation in California. Using cutting-edge irrigation technology, the demo is currently monitoring the water use of California native grassland species to observe their adaptability to a green roof environment so they can potentially be used for future green roof projects. 
Viewers can observe and learn more about the Green Roof Demonstration at the UC Davis Western Center for Agricultural Engineering.